Kupuna Achievers: Anne Hedani
Kupuna Achievers: Shelia Black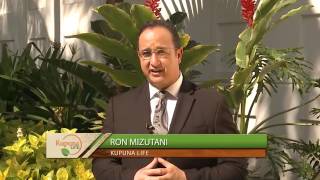 April is Oral Cancer Awareness Month
Arcadia Showbiz Veteran Celebrates 90th Birthday
Arcadia in Midweek!
Arcadia's Family Cookbook for Sale!
Arcadia's 50th Anniversary Party Slideshow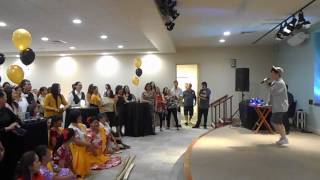 Arcadia At 50 Rap
We're a proud member of the Healthcare Association of Hawaii in 2017
Resident Dr. Sia on front cover of Pediatric News
Resident Rear Adm. "Joe" Vasey featured in Honolulu Star Advertiser
Aging Well: Balance Exercises for Seniors
Kupuna Achievers: Anne Hedani

Arcadia resident Anne Hedani loves to volunteer. She volunteers for PBS Hawaii and also Arcadia. Mrs. Hedani loves giving her time to organizations she is passionate about.

Every year, she volunteers for Follies, a Jack Cione musical production that takes place at Arcadia. She enjoys the behind-the-scenes creative work for the funny, energetic show like creating costumes. Her and a group of residents volunteer almost full-time to help make the production a reality.

Thank you, Mrs. Hedani, for your contributions at Arcadia, for your positive energy, and for your words of wisdom to "keep being creative!"

Click "View More" to watch the video.

Kupuna Achievers: Shelia Black

Born and raised on the Big Island, Arcadia resident Shelia Black credits her work ethic to her time spent living on the Pineapple Isle of Lanai for almost 50 years.

Mrs. Black grew up on a plantation, and later became a teacher. She loves organizing, and now spends her time volunteering for various clubs and organizations in Arcadia. She takes joy in tasks that bring people together and encourages people to get involved.

Mrs. Black also volunteers for Kukui Center, an organization for abused children. She shares her wisdom and expertise with the center and encourages everyone to try to help their community, family, and friends in any way they can.

We are proud to have Mrs. Black as a resident of Arcadia. Thank you Shelia for all that you do here for our residents and for the community at large!

Click "View More" to watch the video.

April is Oral Cancer Awareness Month

More than half of all oral cancer patients are 65 years or older. With April being Oral Cancer Awareness Month, be sure to schedule a visit with your dentist to take care of your oral health.

Arcadia Showbiz Veteran Celebrates 90th Birthday

Jack Cione, Arcadia resident and Hawaii showbiz veteran, made Wayne Harada's entertainment column in the Honolulu Star Advertiser on March 19, 2017. The occasion? Jack's 90th birthday party!

Around 150 of Jack's friends and family gathered at the Japanese Cultural Center of Hawaii's Manoa Grand Ballroom in Moilili. Bo Irvine hosted a casual show in the flavor of a Cione production: sequins, feathers, dancing, lip syncing, and an impersonator. Video wishes from friends and fans rounded out the celebration.

Sights set on "making it to 91," Mr. Cione has no plans of slowing down any time soon. He has already booked a trip to Tahiti! Happy 90th birthday, Mr. Cione, and many happy returns!

Arcadia in Midweek!

Arcadia residents appeared in an issue of MidWeek, their photos from the 50th Anniversary Party making the Paina section.

To see the spread, click "View More."

Arcadia's Family Cookbook for Sale!

A cookbook 50 years in the making is now available for sale! This cherished book contains recipes from residents, clients, members, and staff, and includes nostalgic recipes from former Arcadia residents, as well.

The Honolulu Star Advertiser "Crave" section provided a write-up about the cookbook. To read it, click "View More."

To order your copy, simply email orders@arcadia-hi.org or call 983-1888. Each copy will be $15 for pick up orders at Arcadia or 15 Craigside, or $15 plus applicable shipping and handling. All checks should be made payable to The Arcadia Foundation.

Happy Cooking!

Arcadia's 50th Anniversary Party Slideshow

Arcadia's 50th Anniversary Party was an event to behold! Over 200 of Arcadia's friends, business partners, and community members gathered to celebrate Arcadia's 50th birthday in style.

A lovely program featured Leslie Wilcox from PBS Hawaii as the Master of Ceremonies and included a choir performance by Sacred Hearts Academy 8th grade Intermediate Choir. A special message from the office of Governor Ige presented by First Lady Dawn Ige was a special way to commemorate our 50th birthday while we excitedly look forward to the future.

Hawaiian trio Puamana performed throughout the night, and guests enjoyed delicious pupu and drink. Handmade Japanese lollipops by Candy Art Hawaii and a lively photo booth with props rounded out the night of fun.

Turn up your volume and click on "View More" below to watch a slideshow of the evening's highlights.

Arcadia At 50 Rap

Who says older adults and rap don't mix? Nicole, an Arcadia Family of Companies employee, showcases her diverse rapping skills with a flow about the family of companies and Arcadia's 50th birthday!

To read along, press the "closing captioning" (CC) button at the bottom right hand side of the video pane.

Now break it down!

We're a proud member of the Healthcare Association of Hawaii in 2017

The Healthcare Association of Hawaii advocates for a healthy Hawaii by offering quality, affordable healthcare to every Hawaii resident of every age.

The Arcadia Family of Companies is a proud member of HAH and aligns itself with its goal of achieving a strong healthcare system that meets the needs of all whom we serve.

Resident Dr. Sia on front cover of Pediatric News

We're honored to announce that 15 Craigside Resident Dr. Calvin Sia achieved the front cover of Pediatric News Magazine for his lifelong commitment to pediatric medicine for 50 years!

A lifelong child advocate, Dr. Sia has been the president of the Hawaii Medical Association, president of the American Academy of Pediatrics (Hawaii Chapter), chief of staff at the Kauikeolani Children's Hospital in Honolulu (now the Kapiolani Medical Center for Women and Children), chair of the American Medical Association Pediatric Delegation, and founder of the AMA's Section Council on Pediatrics.

Dr. Sia recognized Autism in the 1960s before anyone knew much about the condition and became involved with learning disabilities. He also launched "Healthy Start," one of the nation's first home-visit programs for at-risks kids and worked to extend aid to children with family and developmental challenges.

Dr. Sia continues to promote the medical home concept in Asia, and remains hopeful for the future generation of physicians.

Congratulations, Dr. Sia, on an illustrious career spanning over a half-century, and for your continued support of our world's children.

Resident Rear Adm. "Joe" Vasey featured in Honolulu Star Advertiser

Arcadia's very own Rear Admiral Lloyd R. "Joe" Vasey made the front page of the Honolulu Star Advertiser as he celebrates his 100th birthday and champions for the construction of a Pacific War Memorial at Pearl Harbor.

Adm. Vasey served in WWII and continued on to have an accomplished career in the military. He founded the Pacific Forum, a foreign policy think tank with the Center for Strategic and International Studies. Nowadays, besides writing op-eds on military strategies for outlets like the Wall Street Journal and the Christian Science Monitor, Adm. Vasey's main focus is working to recognize the over 150,000 Americans who lost their lives in the Pacific War.

Adm. Vasey has the assurance of U.S. Rep. Colleen Hanabusa in working to introduce legislation to Congress authorizing the design and build of the Pacific War Memorial. This important addition would help those who lost their lives get the recognition they deserve.

We would like to thank Adm. Vasey for his many years of service and his steadfast work to honor those who have served. Happy 100th birthday, Adm. Vasey, and many happy returns!

Aging Well: Balance Exercises for Seniors

Mrs. Shelia Black, an Arcadia resident, demonstrates proper balance training exercises with the help of Brent, Arcadia Wellness Manager.

Building core muscles with simple exercises that you can do daily with the help of a spotter or sturdy chair will help you enjoy day-to-day activities with more peace of mind.

Click "View More" to watch the video.