November 12, 2019
A Tour of KoAloha Ukulele Factory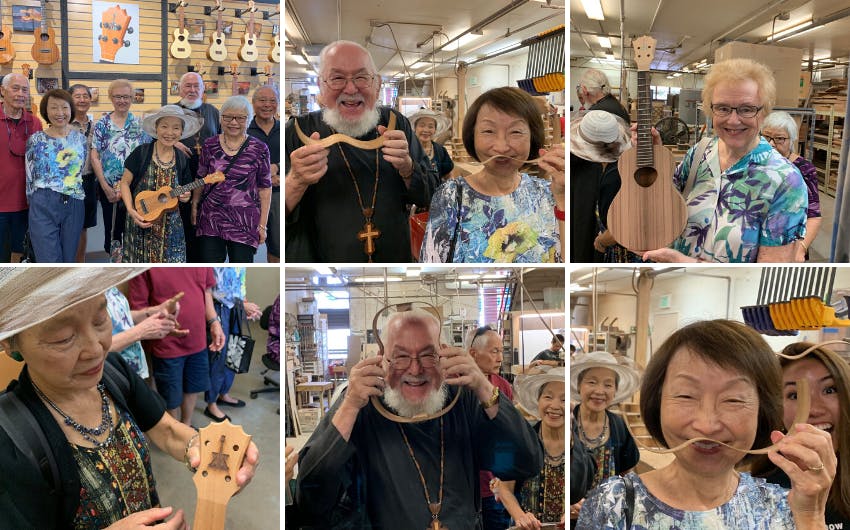 Our Arcadia At Home Members are feeling musical! They recently toured the KoAloha Ukulele Factory and learned about the process of making ukuleles, from shaping the body to adding strings, and tune-checking the final product. Members were even treated to a mini performance at the end of the tour!
They learned the meaning of KoAloha and that it comes from two Hawaiian words, koa and aloha meaning, "your love." The name embodies the one-of-a-kind ukuleles that are meticulously hand-crafted at the factory.
Mahalo KoAloha Factory and staff for the unique experience!