December 2, 2019
A Commitment to Lifelong Learning & Growth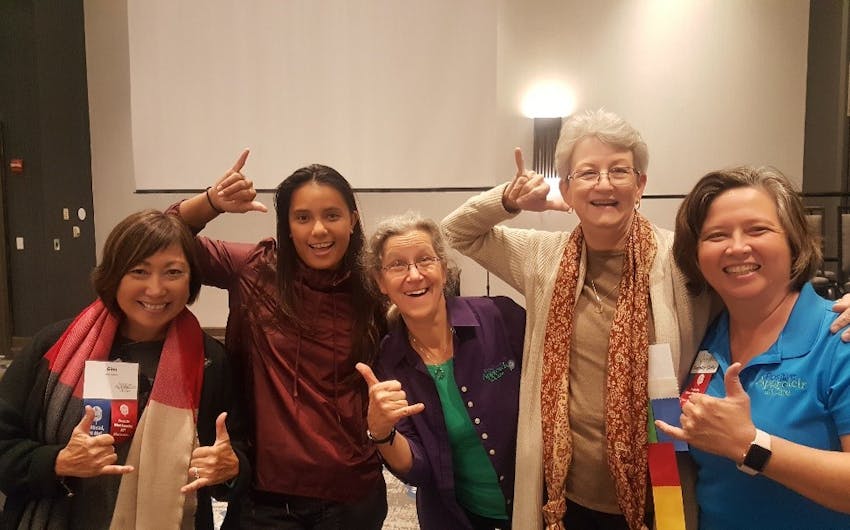 At the Arcadia Family of Companies, we recognize the importance and value of lifelong learning. In a field that is ever-evolving, we, too, must adapt and integrate the best practices. Our goal is to provide a continuum of care for Hawaii's seniors - from independent living, assisted living and beyond - including care for those with dementia.
Gina Heshiki, our Activities Supervisor at 15 Craigside, just attended the Teepa Snow conference in North Carolina. Teepa Snow is renowned for her "Positive Approach to Care" and is a dementia-care education specialist. Through her work, Teepa Snow explains what dementia is, debunks inaccurate beliefs and creates awareness about what is actually happening within a changing brain. Such efforts allow people to develop the skill set needed to better help those with dementia.
"I can't tell you how much I have to share. Being around so many positive people just rejuvenated my soul. It was humbling, inspiring and emotional," Gina says of her recent conference experience.
As a licensed skills trainer in the Positive Approach to Care methodology, Gina has been actively working to share her knowledge with the rest of our staff. As an organization, we know that people are our most valuable assets. By investing in professional development, we not only have staff that work with passion and purpose, we are fulfilling our mission and commitment to senior living excellence.