January 31, 2020
Rare Narcissus on Display at Arcadia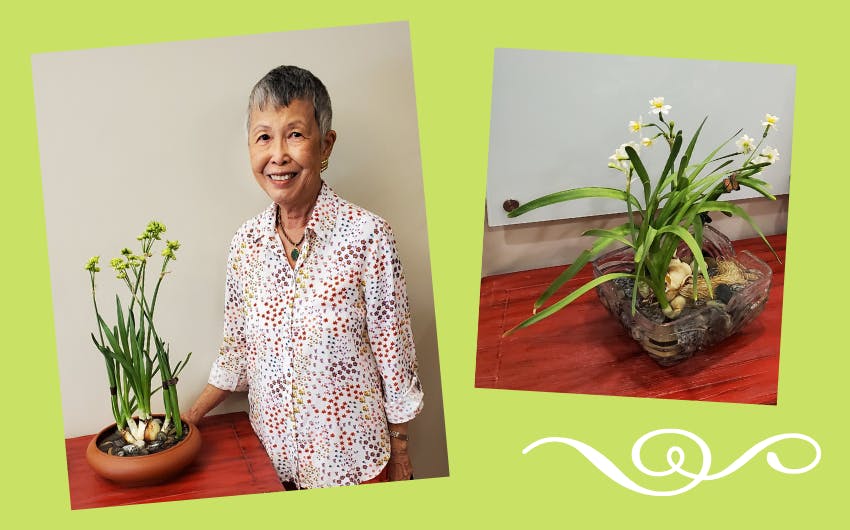 Did you know that it's considered good luck to have a blooming narcissus plant in your home for the new year? We learned so much about this plant from our new Arcadia At Home member, Mrs. Eunice Wong, who thoughtfully brought in two of her own plants to display at Arcadia.
This green narcissus is a rare variety known as "The King." The bulbs are grown in water and it can take about 30 days for flowers to bloom. It is a skill to have your plant produce shorter stemmed flowers held tight in a bed of curling leaves. Gilman Hu had been teaching people how to cultivate these plants since 1984 - and Mrs. Wong had been one of his students. Classes are still being held at St. Peter's Episcopal Church in the Parish Hall and instructors are all former students of Mr. Hu.
Interested in seeing more lovely narcissus plants? There will be a display of student work at St. Peter's Episcopal Church on Saturday, February 8 from 10 am to 2 pm as well as Sunday, February 9 from 12 pm to 2 pm.