November 1, 2019
Happy Halloween from the Arcadia Family of Companies!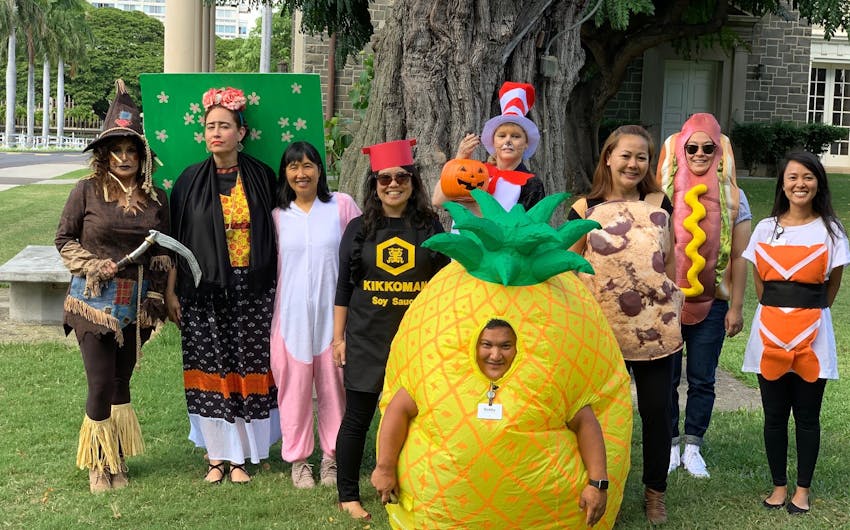 Employees got into the Halloween spirit by dressing up at work! Bringing their 80s theme to life, 15 Craigside staff featured costumes from the iconic Packman video game, a group of colorful Care Bears, famous pop stars and more. Arcadia staff took us further back in time with their 50s theme, featuring "I Love Lucy" characters, leather-clad greasers and poodle-skirt ladies. Our diverse HBCS staff showed up in ono-licious costumes, ranging from shoyu to a giant pineapple, as well as fun literary characters, such as Dr. Seuss and the Scarecrow from The Wizard in Oz.
The day was filled with lots of fun and activities! Residents and staff alike participated in friendly costume contests. With so many wonderful things to do (not to mention, sweets to eat!) it was most definitely a day to remember. We can't wait for Halloween next year!