October 22, 2019
Kupuna Mentors Program Engages Roosevelt High School Students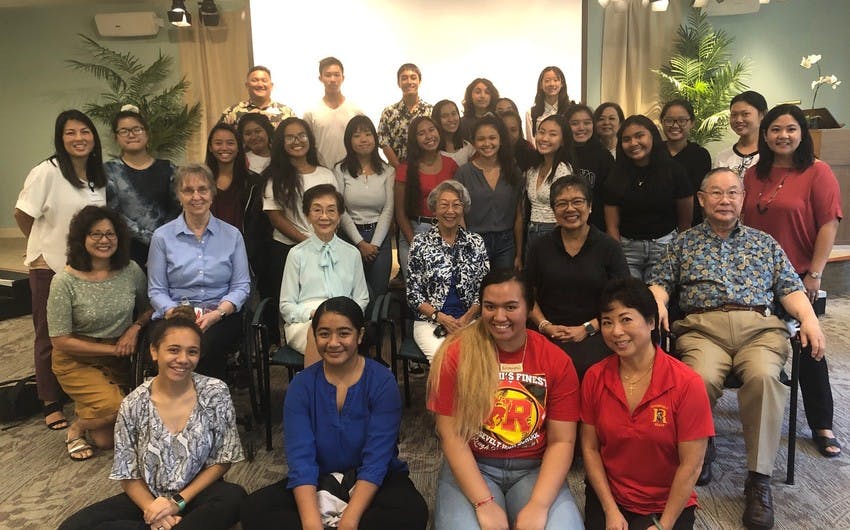 The Arcadia Family of Companies Volunteer Program works exclusively with select schools to provide real-world experience to students in our communities. We partnered with Roosevelt High School, and students enrolled in Clinical Health/Health Services at Roosevelt visited Arcadia on October 15, 2019. During their visit, they engaged with our kupuna mentors to learn more about opportunities in long-term care, specifically at the Arcadia Family of Companies!
Students visited Wellness, Dining, and the Health Care Center. While engaging with kupuna mentors (who are our very own residents and members), students were able to "talk story" with them, practicing their communication skills by asking our kupuna mentors about healthy living, aging and their personal experience in healthcare.
We look forward to many more successful collaborations between students and our kupuna mentors in the future!