October 13, 2021
Hawaii Business Magazine's Celebrating Professional Women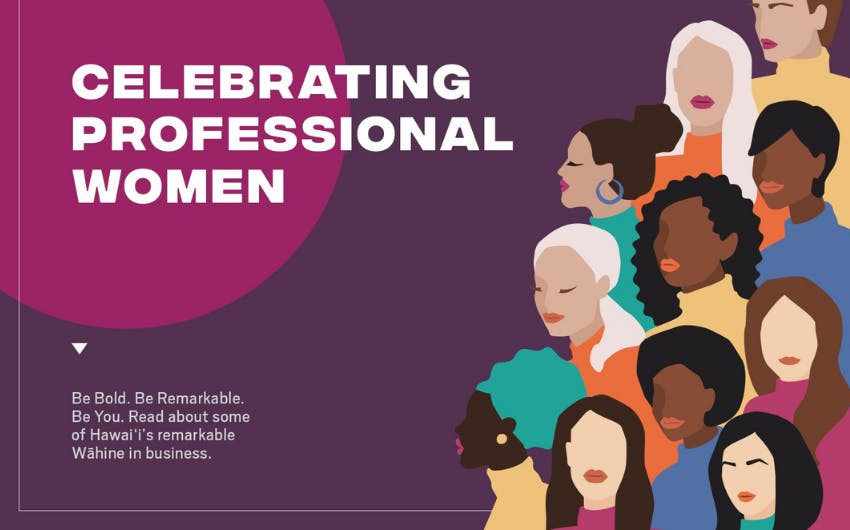 Suzie Schulberg, President & CEO of the Arcadia Family of Companies, is featured Hawaii Business Magazine's Celebrating Professional Women.
The Arcadia Family of Companies (AFC) offers a full spectrum of senior living options through its subsidiaries – resident communities 15 Craigside and Arcadia; Arcadia Adult Day Care & Day Health Center at Central Union Church; Arcadia Home Health Services; and Arcadia At Home. In addition, The Arcadia Foundation is a 501(c)(3), created to help seniors in need.
As President and CEO, Suzie Schulberg is responsible for the overall operations and success of all entities, overseeing a staff of 560 and serving as guardian for the 1,000-plus kupuna AFC cares for each day. Under Suzie's leadership, AFC has continued to grow and carry out its mission: To provide senior living excellence in a gracious, compassionate, and dynamic environment which meets the spiritual, physical and social needs of every resident, client, and member served.
Throughout her 20-plus year career with AFC, Suzie has made invaluable contributions to the company, which in turn, has had a positive impact on how we, as a community, care for our kupuna and their families. As President and CEO, Suzie is responsible for every aspect contributing to the overall success of AFC and its seven subsidiaries.
Suzie's ability to lead her staff in keeping residents, clients, members and employees safe during the COVID-19 pandemic was certainly tested and required implementing unprecedented safeguards (some beyond what CDC and Hawai'i DOH suggested); collaborating with State/County agencies, industry leaders, and other senior caregiving companies to share best practices and updated guidelines; keeping residents and their families informed; and keeping her 560 employees engaged and diligent even in light of the uncertainties and life threatening dangers COVID-19 presented.
The COVID-19 pandemic hit senior service providers especially hard. It was one of Suzie's most challenging times in her career. She successfully navigated the pandemic, keeping her kupuna/staff safe by implementing progressive and effective programs including:
Having the foresight to anticipate a shortage in Personal Protective Equipment. The AFC secured ample equipment and cleaning supplies.
Becoming Hawai'i's first aging services organization to voluntarily conduct organization-wide monthly interval COVID-19 testing. All 560 employees are COVID-19 tested every month. As needed, this was extended to residents'/employees' families as well.
Extensive internal and external communications to residents/clients/members and their families, and employees to share safety protocols, provide updated information and educational materials.
Suzie currently serves on the Policy Advisory Board for Elderly Affairs (since 2013); the Hawaii Pacific Gerontological Society (since 2003, receiving her Advanced Certificate in Gerontology from University of Hawai'i in 2003); as a board member of Oahu Workforce Development Board; is a member of Pacific Business News Forty Under 40 (2014) and Pacific Century Fellow (2010); and most recently, was accepted into the Omidyar Fellows Program (Cohort VIII) and the Pacific Business News Women Who Mean Business.
Read the full article here: hawaiibusiness.com/celebrating-professional-women-hawaii-business/