October 28, 2022
Ho'omau (10/28/22)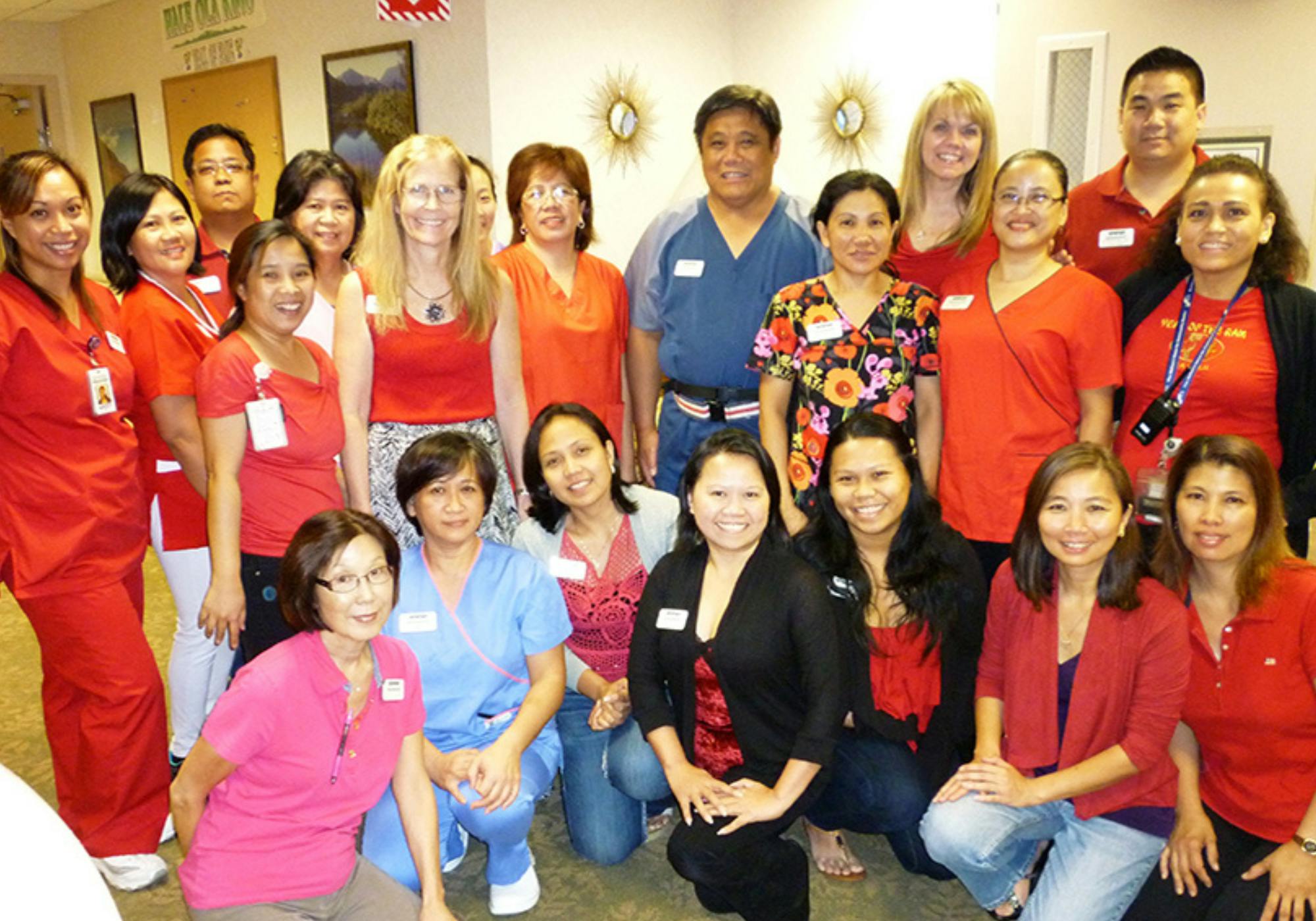 OCTOBER 28, 2022, ISSUE 74
Hoʻomau
Renew, Perpetuate, Persevere
Welcome Hale Ola Kino!
The Arcadia Family of Companies (AFC) has signed an agreement to take over the operations of Hale Ola Kino (HOK), a 32-bed skilled nursing home located on the second floor of One Kalakaua Senior Living Association (OKSLA). For the past 25 years, HOK has been owned and operated by Life Care Services, LLC (LCS), the second-largest operator of senior living communities in the United States with headquarters in Iowa. LCS will be ceasing operations at OKSLA effective October 31, 2022, at which time AFC will take over operations. We look forward to continuing the high standard of care that Hale Ola Kino residents and their families have received. It is an honor to be given the opportunity to be involved with an organization who shares the same goals of caring for our kupuna. AFC plans to retain staff members currently employed at HOK by transitioning them to AFC, and expects minimal disruption of care and services for current HOK residents. Welcome to our ohana!
Halloween Door Decorating Contest
Arcadia employees participated in a Halloween door decorating contest and this year's theme is Willy Wonka and the Chocolate Factory. The doors were designed to pay tribute to various scenes in the classic movie including the Wonka chocolate bar, Bill's Candy Shop, the Wonkavator and of course, the Oompa Loompas. Residents have been voting all week for their favorite door and the winner will be announced on Halloween!
Aloha Hour Halloween Carnival
October's Aloha Hour at 15 Craigside had a Halloween carnival theme, organized by the 11th & 12th floors. Upon entry, there were several guessing games of how much candy was in a container and 20 items in a small box. Residents played carnival games such as bat toss, cat race, go fish, and ring and coin toss. Tickets won from the games were exchanged for a variety of prizes donated by the residents!
Infection Prevention Week
To celebrate International Infection Prevention Week, Arcadia's Health Care Center and Assisted Living staff got into the Halloween spirit. Anna Gelino, Infection Preventionist, put together a "Resident Room of IPC Horrors" game where employees observed the room for infection prevention mistakes. All participants were entered into a prize drawing for a chance to win. Thank you Anna and team for all of your hard work!
Oktoberfest Aloha Hour
Arcadia's October Aloha Hour had an Oktoberfest theme! Residents celebrated October birthdays, new residents and enjoyed music by pianist, Terry Tom. Prior to the program, residents came down early to participate in Oktoberfest games including ring toss, beer stein pong and Nerf darts. Delicious pupus, beer, wine and soda were available to pick up for residents to take with them.
Fall Paintings
Clients at the Arcadia Adult Day Care at Central Union Church made beautiful fall-themed paintings with watercolors. This type of paint is made up of finely ground pigment suspended in a binder made of gum Arabic, distilled water and other additives to preserve and stabilize it. It is the perfect medium for an autumn still life!
Music in the Main Lounge
Arcadia resident Mr. Donald Conover made a special appearance on the piano during Mr. Arkie Koehl's performance. The residents loved his renditions of Hawaiian and classical favorites. In addition to creating beautiful sounding music, pianists use both hands independently, which takes great brain power and concentration. This strengthens the frontal lobe of the brain!
Core Values Tic-Tac-Toe
The Core Values Committee at 15 Craigside organized a fun game of tic-tac-toe. After naming all the core values, the participants filled in their tic-tac-toe board with those words and marked them as they were called out. What a fun way to remember and practice the core values of humble, understanding, gentle, just, merciful, honest, peaceful, and faithful.
"October was National Domestic Violence Awareness Month. Let's stand up to domestic violence, speak up against victim-bullying, listen to victims, and change one thing in our community to end it."- Suzie Schulberg, President & CEO