October 29, 2021
Ho'omau (10/29/2021)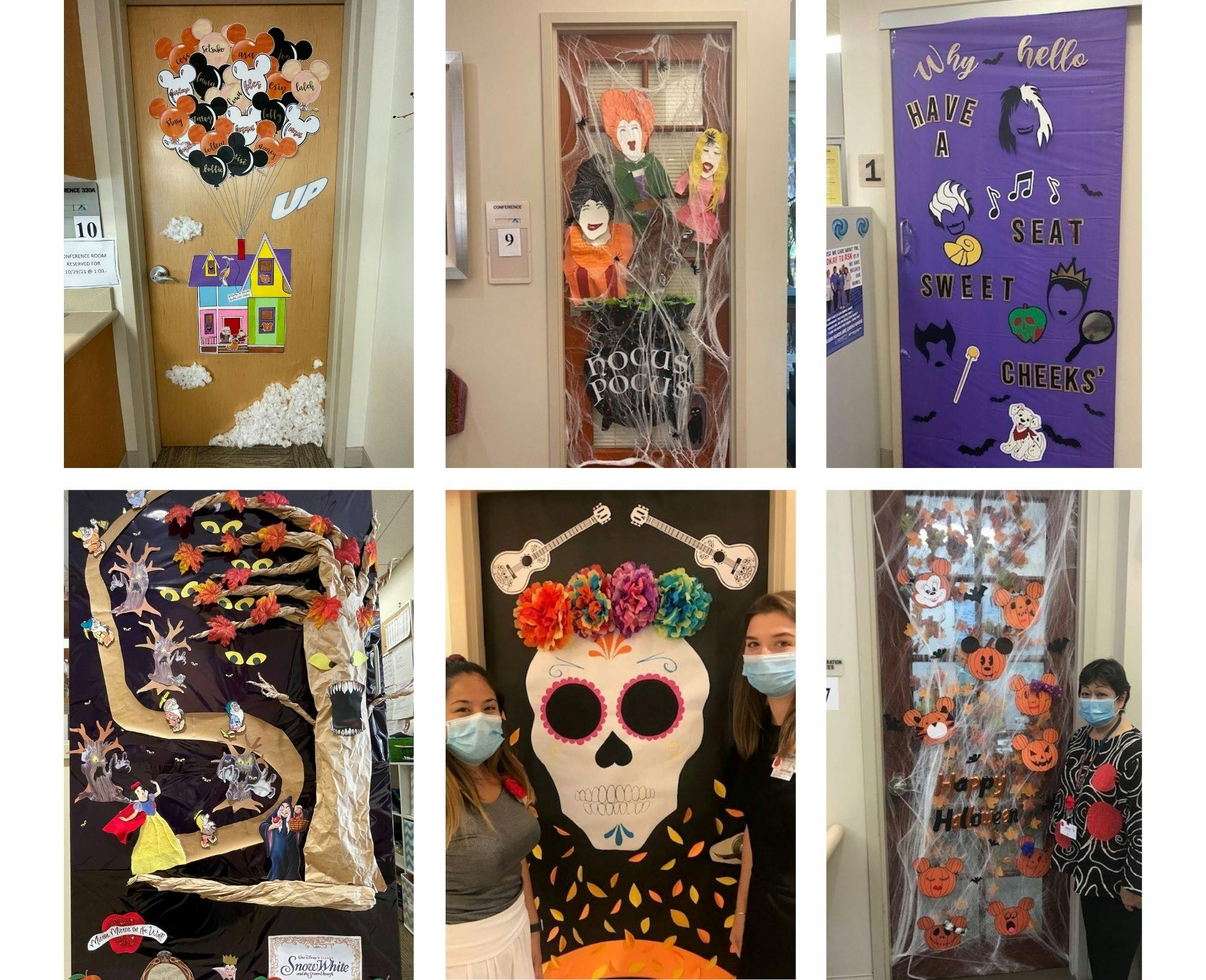 OCTOBER 29, 2021, ISSUE 22
Hoʻomau
Renew, Perpetuate, Persevere
Disney Door Decorating Contest
Arcadia staff have been hard at work preparing for the Disney-themed door decorating contest for Halloween! They put their artistry to the test and designed doors inspired by Disney icons and movies like Mickey Mouse and Hocus Pocus. Others channeled more recent Disney additions such as Tsum Tsum and Coco. Residents have been voting for their favorite door all week, and the winners will be announced once the votes are tallied. Mahalo to all the staff who participated and to the Programs team for coordinating this fun event!
Caterpillar House
The Caterpillar House project was recently introduced at 15 Craigside as part of their Laulima Project. The Laulima Project aims to bring people together through a variety of activities and breathe new life into the community.
          The latest addition to the Laulima Project, the Caterpillar House, allows residents and staff to witness the amazing life cycle of a monarch butterfly. Residents have been able to sign up as caretakers for the caterpillars and help them flourish until it's time to release them as beautiful butterflies. The butterfly pictured, named Tiny, was the first to be released from the Caterpillar House project.
Halloween Fun
This week, Arcadia Adult Day Care and Day Health staff dressed up to get in the Halloween spirit. Clients also got in the mood by making spooky skulls out of paper plates and newspaper. The Adult Day Care has been filled with fun games all week long and the clients have been having such a blast thanks to the hardworking staff!
Autumn Activities
Fall is in full swing at Arcadia. Residents have been participating in all types of autumn-themed activities that leave them with cute handmade decorations or gifts! The average American spends $63 on holiday decorations each year. These activities are a great way to make them personalized and thoughtful, while saving money!
Spooky Crafts
As Halloween approaches, 15 Craigside residents created cute ghost and bat lollipops and others made origami ghosts. For the lollipops, they used a tootsie pop as the base and put their bat or ghost cutout on top. For the origami ghosts, each was unique with their own face drawn on top, making the ghosts cute, scary or happy.
"With Halloween soon to be in the rear view mirror, get ready to hit warp speed as we fly into the Holiday Season! That being said, please remember to press the pause button each day, take a few deep cleansing breaths and remember that we all have much to be thankful for!"  - Suzie Schulberg, President & CEO