June 12, 2022
Arcadia Residents say "YES!" to Technology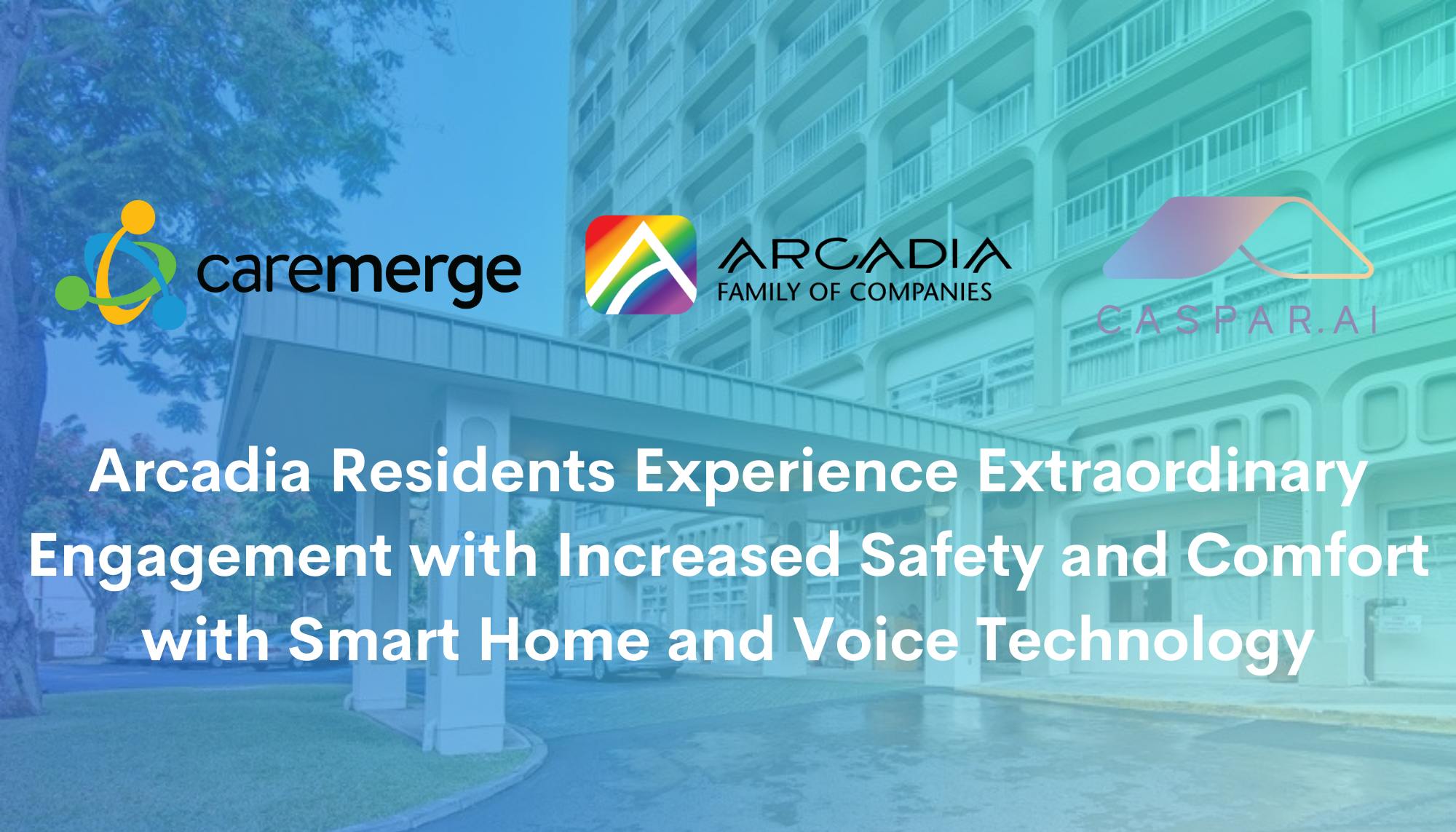 The residents at 15 Craigside in Honolulu, HI, have voiced their opinions on technology, and the answer is a resounding "Yes!". The community, sponsored and operated by the Arcadia Family of Companies, has partnered with Caremerge and Caspar.AI to provide residents with enhanced quality of life through state-of-the-art voice command technology:
Over 90% of the residents at 15 Craigside use voice command technology each week.
Residents cite convenience as the number one reason to use their Echo Dot devices, with information sourcing and wellness being additional considerations.
The "Help Me!" feature provides residents with security when they are out of reach of a pullcord or pendant and require staff assistance.
Fahad Aziz, CTO & Co-founder of Caremerge, stated: "Our engagement platform fully brings residents, staff, and families into the 15 Craigside community. Every resident in every apartment is able to access activities, dining, and other key event information." Added Caspar.AI CEO, Dr. Ashutosh Saxena: "Caspar provides voice command convenience to residents while helping the 15 Craigside staff create a more efficient staffing model to serve residents."
The partnership has been a win/win for Arcadia as well. Michael Chong, Chief Information Office of Arcadia Family of Companies says, "We now have greater control of utility costs, and we can staff more efficiently. At the same time, our residents and their families enjoy convenience and inclusion through our partnership with Caremerge and Caspar.AI."