October 8, 2021
Hoʻomau (10/8/21)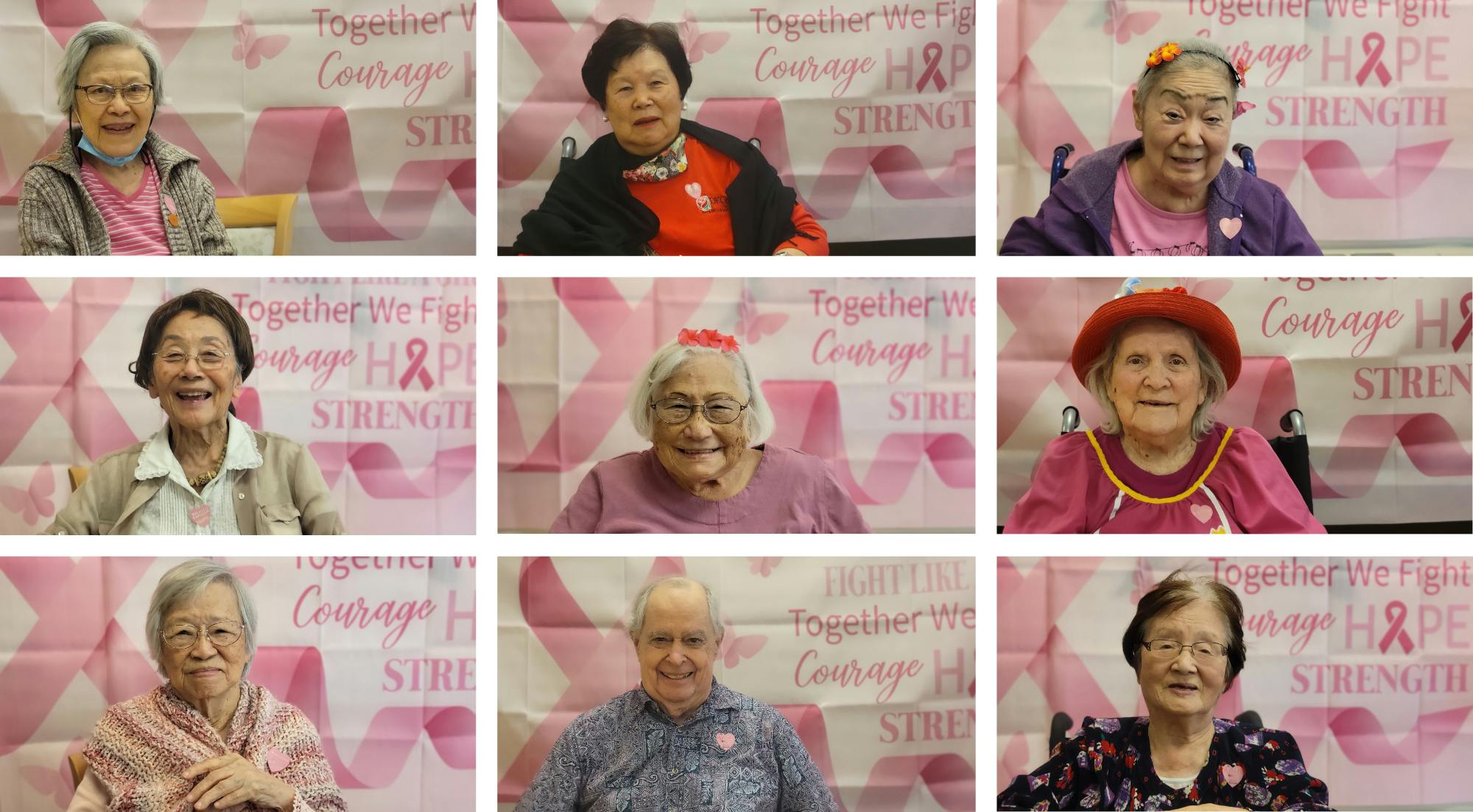 OCTOBER 8, 2021, ISSUE 19
Hoʻomau
Renew, Perpetuate, Persevere
Think Pink
Here at the Arcadia Family of Companies, we wore pink on Friday, October 1st, to show our support to those affected by breast cancer.
Breast Cancer Awareness Month is an international health campaign organized by major breast cancer charities every October to increase awareness of the disease and to raise funds for research into its causes, prevention, diagnosis, treatment and cure.
Wearing pink honors survivors, remembers those lost to the disease and supports the progress we are making together to defeat breast cancer.
Thank you to Mrs. Laura Steelquist (top photo, back row, in pink sweater, with her co-workers) and Mrs. Adele Chong (bottom photo), Arcadia At Home members, for participating and submitting your photos!
Arcadia At Home September Diner Delivery: Spice Up
Arcadia At Home members tickled their taste buds with Indian food from Spice Up. Rich, diverse, flavorful and spicy are terms that are frequently used to describe Indian cuisine. Herbs and spices that are often incorporated into Indian dishes are cardamom, coriander, hot pepper, turmeric, ginger and tamarind. Delicious!
Daily Activities To Maintain Mental Health
Get plenty of sleep
Stop to enjoy small aspects of the day
Use a stress ball or some other stress reliever
Perform a random act of kindness
Exercise
Deep breathing
Yoga
Pet a dog
Eat breakfast
Origami Iris Flowers
What better way to create an everlasting flower than with origami. Residents of 15 Craigside showed off their paper folding skills to create beautiful iris flowers. Paired with a stem, the iris came to life and was perfect to give as a gift or just admire in one's apartment. Fun fact: the artist Vincent van Gogh painted several famous pictures of irises.
How to Fall Asleep Again After Waking in the Middle of the Night
Dr. Sanam Hafeez, a neuropsychologist, recommends turning on a low light and journaling to go back to sleep. Writing down your worries may also help you fall back asleep if you are waking up due to stress. He absolutely recommends not using your phone to journal due to the blue light which imitates sunlight. Using your phone or computer at night tells your body it's time to wake up. It suppresses melatonin production and increases cortisol to make you more alert. Here's to a good night's sleep!
Humble Pie
15 Craigside kicked off its annual Core Values Campaign that will continue over the course of nine weeks. Starting with "humble," residents and staff picked up a yummy slice of humble pie in the Main Lobby.
Holo Holo to Halawa and Pearl Harbor
Arcadia's Health Care Center residents took a bus ride to Halawa and Pearl Harbor. Everyone enjoyed getting out and commented on how much Hawaii has changed. One of the sights they passed was a Honolulu Rail Transit station. Once completed, there will be 21 stations throughout the 20-mile route from East Kapolei to Ala Moana Center.
Augie Rey Entertains
Thanks to a suggestion by a resident, long-time local singer and entertainer in Hawaii, Augie Rey, came to perform at Arcadia. He played hapa haole and oldies hits. To make the performance even more special, he invited his daughter, Tahiti Rey, also a local singer, as well as Kit Ebersbach, who played the keyboard. Residents enjoyed listening and dancing in their chairs!
Play With Clay
When was the last time you played with clay? 15 Craigside residents recently did just that and used their imaginations to sculpt clay figurines. Working with clay reduces stress, improves hand-eye coordination skills, increases mood and is just plain fun. It looks like Mrs. Michiko Plante (left) and Mr. Walter Fujimura (right) came up with some cute creations!
Just in Time for the Holidays!
The 2021 Arcadia Craft Fair is taking place on Tuesday, October 12th from 9:30 am-12 pm and 2 pm-4:30 pm in the Chapel. The fair will be open to both Arcadia residents and staff. Vendors will be donating all proceeds to the Arcadia Memorial Irrevocable Trust (AMIT), Arcadia Residents Association (ARA) or the Mahalo Fund. We hope to see you there!
"Please remember to take moments each day to practice self-compassion. With greater self-compassion, we protect ourselves against burnout, pessimism, and despair as we face the sometimes enormous challenges of life." - Suzie Schulberg President & CEO