September 2, 2022
Ho'omau (9/02/22)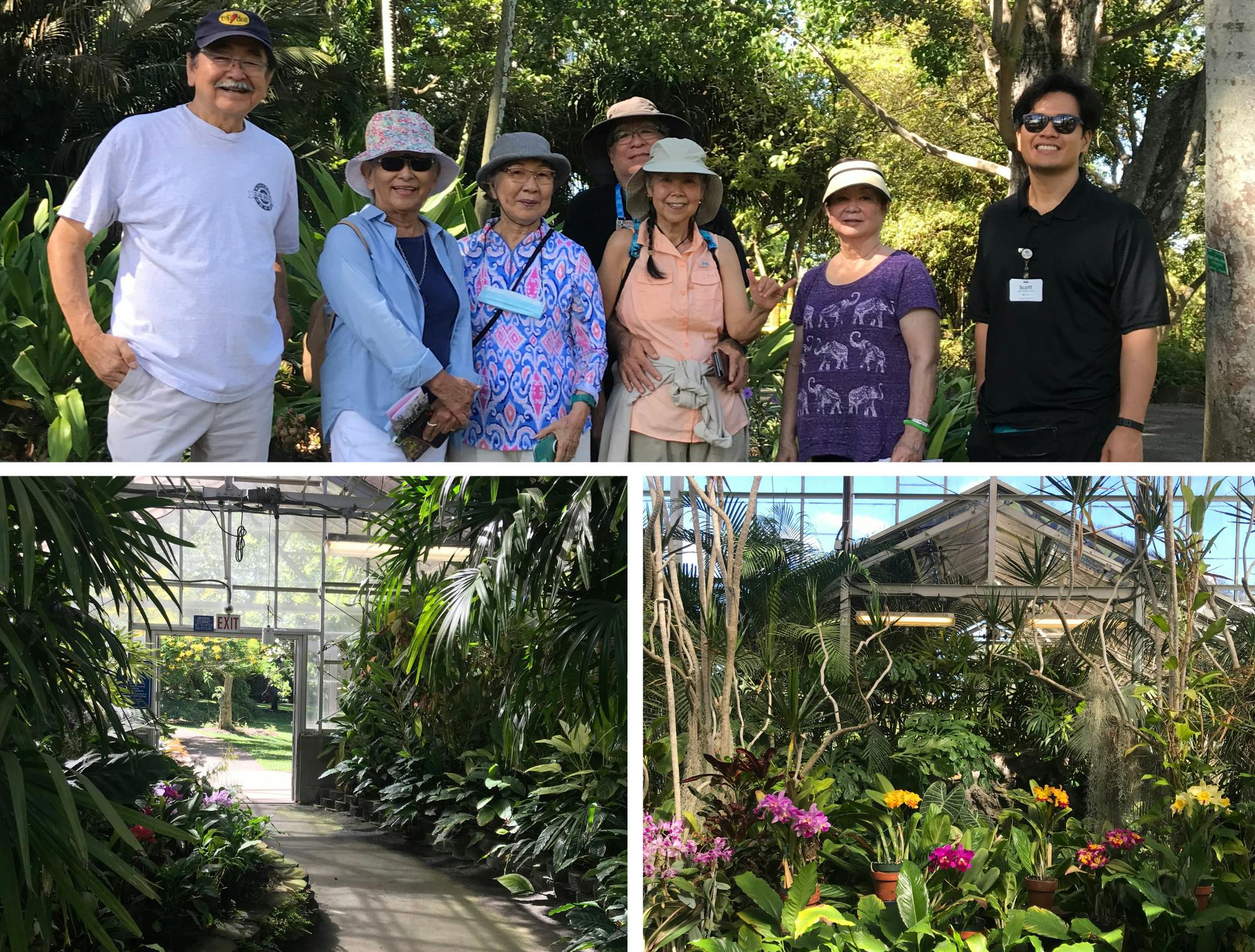 SEPTEMBER 2, 2022, ISSUE 66
Hoʻomau
Renew, Perpetuate, Persevere
Wellness Excursion
15 Craigside residents visited the Foster Botanical Garden to enjoy the beautiful scenery and capture some breathtaking photos. The garden, located in the midst of Downtown Honolulu, provides a refreshing change from the chaos of the city. As the oldest of the Honolulu Botanical Gardens, Foster Garden displays a mature and impressive collection of tropical plants. Some of the magnificent trees in this 14-acre garden were planted in the 1850s by Dr. William Hillebrand. They marked the beginning of a heritage that became The Honolulu Botanical Gardens.
Attendees (top): Mr. Gene Kaneshiro, Mrs. Michiko Plante, Mrs. Kyoko Hijirida, Mrs. Kathleen Mijo, Mrs. Sharon Shiraki, Scott Nguyen, 15C Lead Wellness Trainer (front); Mr. Donald Mijo (back)
Tea Party
Cheers! Clients at the Arcadia Adult Day Care and Day Health Center spent the afternoon enjoying finger and croissant sandwiches, turkey wraps, and delicious desserts. The Center's CNA, Marites Vergara, put together this creative, fun, and yummy tea party. Our clients really enjoyed the decorations, hat accessories, and adorable tiny teacups. Instead of going to a teahouse, the tea party can come to you!
Craft Fair
The highly anticipated 15 Craigside Craft Fair returned after two years! Residents had lots of time to perfect their baked goods, treats, crafts and creations that were available for purchase. There was a great turnout of residents and staff who were very excited to come together and check out the amazing goodies. It felt great to finally bring back the event and we can't wait for next year.
Water Games
The Center spent one of the last days of summer participating in various water games. Clients and Sherilyn Aquinde, CNA, took part in the refreshing activities which included throwing water balloons at staff and shooting water guns to knock over a stack of cups. They also played a game of questions and if someone answered incorrectly, they got shot with water by the other clients. They had so much fun!
15 Craigside Aloha Hour
The sixth and seventh floor residents at 15 Craigside organized the August Aloha Hour with a theme of statehood. Wellness Trainer, Kawai Crisostomo, performed hula and the residents played "Name That Tune" with pianist Terry Tom. They enjoyed hot dogs, refreshments and requested songs for Terry to play. Statehood Day is a wonderful time to come together and commemorate the state's admission into the Union in 1959.
Sunflower Craft
A sunshine summer! Arcadia Health Care Center residents made these beautiful sunflower crafts. They used beans for the center of the flower and recycled materials to create the shape of the flower petals. Their final creations were so beautiful and unique. The perfect addition to their walls that radiates positivity, strength, and happiness.
Table Tennis
Game on! Clients at the Arcadia Adult Day Care Center at Central Union Church enjoyed playing outdoor table tennis to get some exercise and enjoy the summer heat. The sport originated in Victorian England, where it was played among the upper class as an after-dinner parlour game. Clients had so much fun challenging one another, looks like they need a bigger table!
Energy and water conservation reminders from 15 Craigside residents, Ms. Charlene Oshiro and Ms. Irene Zane.
Burn Calories. Not Fossil Fuels!
2 minute shower, not a quarter hour.
"In celebration of Labor Day, thank you to our employees for their hard work, dedication and compassion. Grateful for everything that you do to better the lives of our residents, clients and members." - Suzie Schulberg, President & CEO