September 10, 2021
Hoʻomau (9/10/21)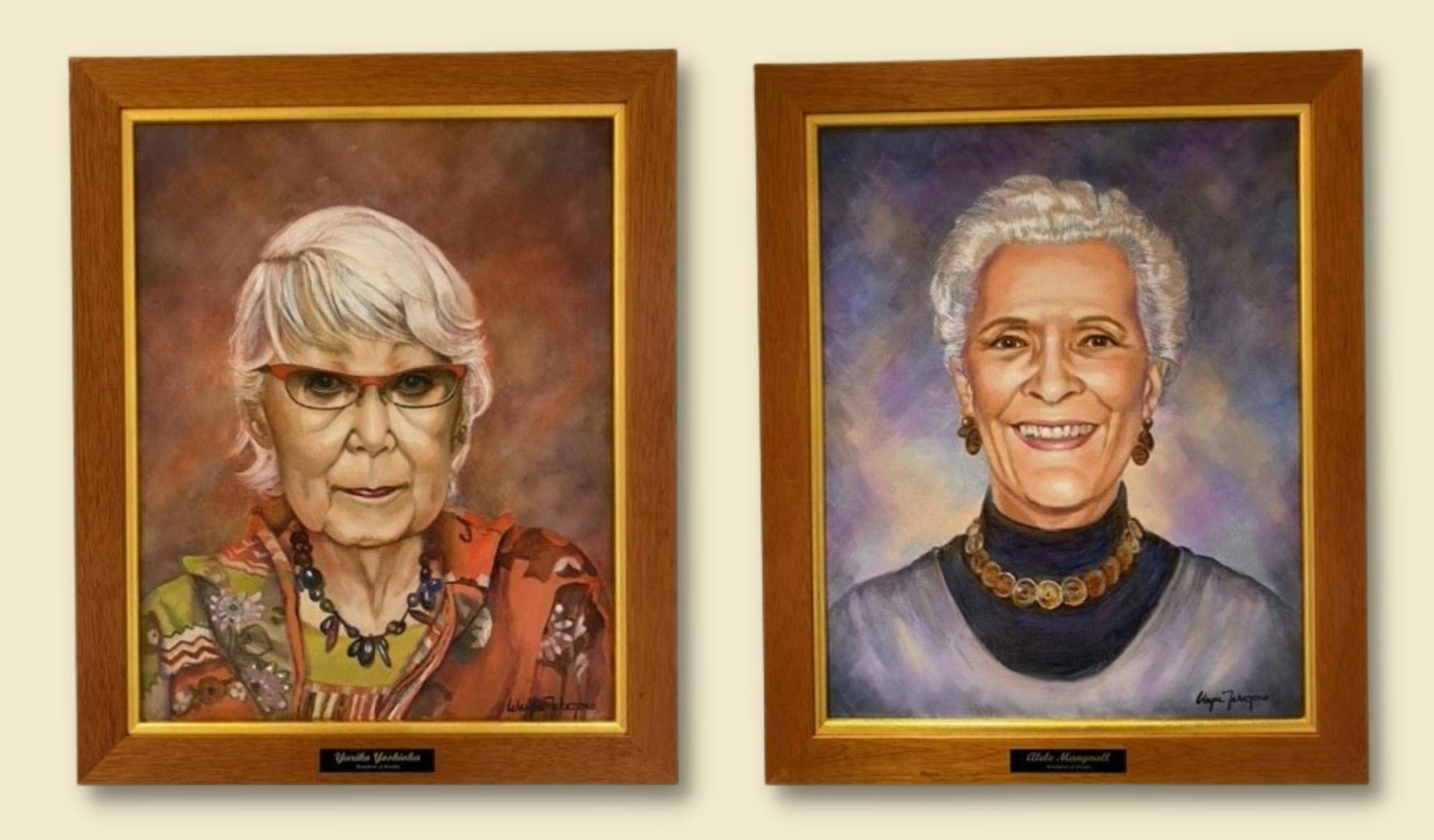 SEPTEMBER 10, 2021, ISSUE 15
Hoʻomau
Renew, Perpetuate, Persevere
Arcadia Benefactors
Former Arcadia residents Ms. Yuriko Yoshioka and Mrs. Alele Mangnall are two of the recent Arcadia benefactors that have generously gifted to The Arcadia Foundation's vision of stewardship for our kupuna.
Established in 1998, The Arcadia Foundation is a 501(c)(3) organization created to support residents and members should they outlive their financial resources and provides financial assistance to others in need in the greater community.
Benefactors are those who have donated $500,000 or more to The Foundation. To date, in addition to Ms. Yuriko Yoshioka and Mrs. Alele Mangnall, benefactors are Ms. Helen Buffett, Mr. Walter Buffett, Mr. William and Mrs. P.T. Farinon, Mr. Marvin and Mrs. Rae Alice Hall, Mr. Richard F. and Mrs. Angelica T. Kahle, Jr., Mrs. Kayoko Lee, Mrs. Winifred Mann, Mr. Newt and Mrs. "Taps" Pratt, Ms. Mirian E. Sinclair and Mrs. Janet Yamamoto. Residents and friends recognize and support The Foundation's good work.
Work of Art
Mr. Larry Ueki, Arcadia Adult Day Care client, shows another one of his amazing paintings. This masterpiece features a surfer in the barrel of a giant wave.
Arcadia Performances
Arcadia residents were recently entertained by Ronson Asuncion and Martin & Kline. Attendees comfortably watched and listened from inside the Main Lounge.
Arcadia At Home Members and Their Grandchildren
September 12 is National Grandparents Day—a day to honor and give thanks to grandparents for their strength, kindness, nurturing and wisdom. As we remain physically distanced, Arcadia At Home members celebrate this special day by sharing pictures of prior in-person gatherings. Thank you to Jon China, Member Services Coordinator, for collecting these photos of happy memories.
Make a Flower for a Friend
15 Craigside residents created beautiful paper flowers to share with a friend. With a little message written on the front, it was a very special way to brighten up someone's day. Who did you share your flowers with, Mr. Kaneshiro and Mrs. Matsuda?
Arcadia Home Health Services CNA Recertification
CNAs from Arcadia Home Health Services recently participated in a recertification class at Central Union Church. The all-day training is offered to the AHHS team by the Arcadia Family of Companies to be recertified as CNAs.
Blueberry Popsicles
Arcadia Health Care Center residents celebrated National Blueberry Popsicle Day by making their very own version of the sweet treat! Residents used cups to pour a mixture of fresh berries into containers to make the cool and refreshing popsicles. Did you know that a single blueberry bush can produce as many as 6,000 blueberries a year?
Plant a Lemon Tree
Residents have been testing out their green thumbs at 15 Craigside by planting lemon seeds in hopes they will grow into lemon trees. It will take about two weeks for the plants to sprout, but residents will have to be patient because it could take three to five years to produce fruit. One day, 15C residents hope to enjoy lemon bread like Arcadia residents did recently.
Autumn is Coming!
Clients at the Arcadia Adult Day Care and Day Health Center at Central Union Church made festive fall paintings in anticipation of the start of autumn. Many used traditional fall colors of orange, red, yellow and brown. Perhaps they were inspired by the seasonal color changing of leaves seen in places other than Hawaii. This year, the first day of autumn is on September 22.
"Sending love and hugs to our fellow employees and their families who are off work due to having COVID-19, having been exposed to someone with COVID-19 or having had close contact with someone with COVID-19. Rest, recover and get well soon!" - Suzie Schulberg President & CEO